Examples from the Score
See: OVPP- Part 12 [General Topics]
Mvt. 9e
SMP Farlau's Frühfassung Mvt. 9e Facsimile: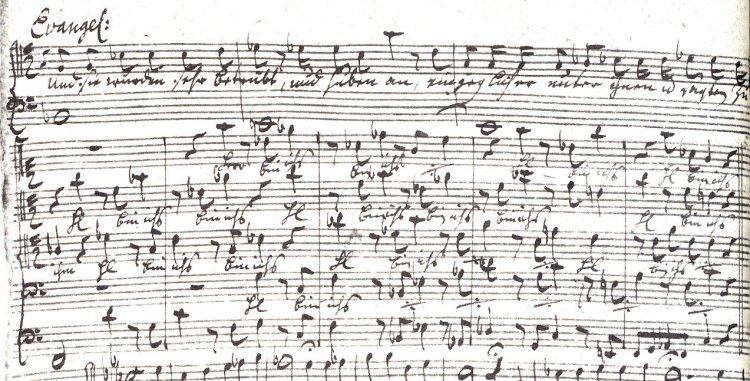 BWV 244b Mvt. 9e Frühfassung NBA II/5b: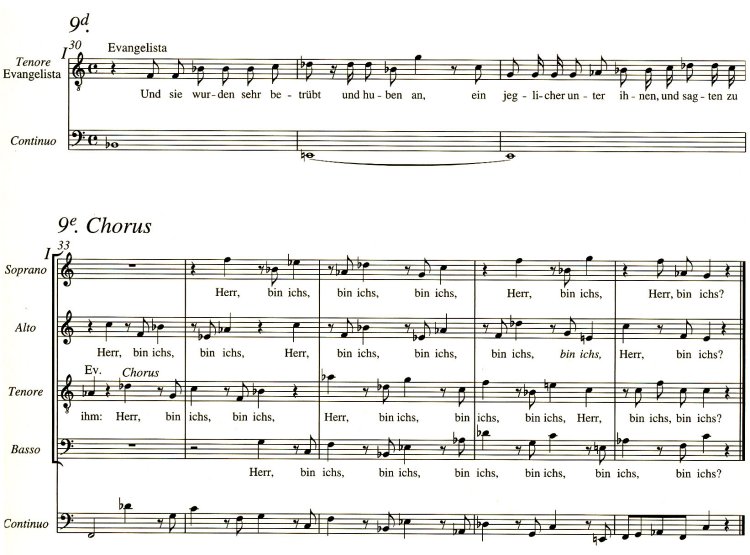 SMP Mvt. 9e Official NBA Printed Version: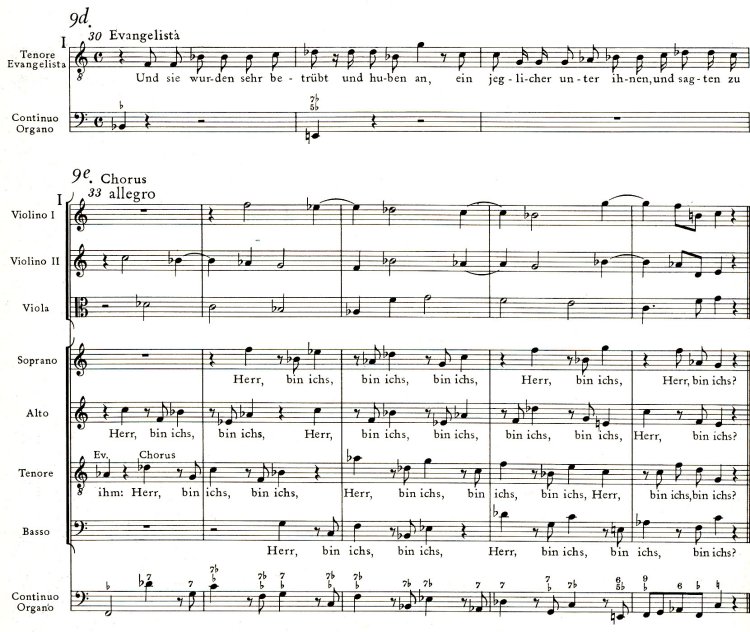 What you will see on these JPG files is:

The lead-in recitative (9d) which is marked:
Evangelista/Tenore with Continuo/Organo (consisting of 3 measures) beginning/ending with the words: "Und sie wurden sehr betrübt….und sagten zu ihm:"

The following movement (9e) with the words "Herr, bin ich's?" is scored for 4 voices and has in addition parts for Violin 1 & 2, Viola and a continuo group marked 'Continuo/Organo'

Other markings such as "I", "Chorus," "Allegro" are sometimes completely missing or inconsistently used/marked.
Snippets taken from NBA II/5, II/5a, and II/5b NBA I/5
Contributed by Thomas Braatz (June 13, 2004)