Recordings/Discussions
Background Information
Performer Bios
Poet/Composer Bios
Additional Information
Born: February 26, 1949 - Canbridge, England
The English soprano, Emma (Carolyn) Kirkby, studied classics at Oxford and received vocal training from Jessica Cash. Originally, she had no expectations of becoming a professional singer. As a classics student at Oxford and then a schoolteacher she sang for pleasure in choirs and small groups, always feeling at home most in Renaissance and Baroque repertoire.

Emma Kirkby joined the Taverner Choir in 1971 and in 1973 began her long association with the Consort of Musicke. She made her debut in London in 1974 and then specialized in Early music. Emma took part in the early Decca Florilegium recordings with both the Consort of Musicke and the Academy of Ancient Music, at a time when most college-trained sopranos were not seeking a sound appropriate for early music instruments. She therefore had to find her own approach, with enormous help from Jessica Cash in London, and from the directors, fellow singers and instrumentalists with whom she has worked over the years.

Emma Kirkby has become a legend within the concept of music as beginning not with the singer but with the words; her name is always and above all associated with pure sound. "For two decades Emma Kirkby clear, agile voice has been the quintessence of pure sound in the singing of early music. She is still one of the treasures of the world of music (Toronto Globe and Mail). She appears worldwide with a steady increasing circle of orchestras and chamber ensembles, the Academy of Ancient Music, London Baroque, Orchestra of the Age of Enlightenment, Freiburger Barockorchester, Tafelmusic Toronto and the Studio de Musique Ancienne de Montreal. In addition to her work as a soloist she sings regularly with her duo partner the lutenist Anthony Rooly. Other highlights of her work are chamber concerts and recordings with the Consort of Musicke.

To date, Emma Kirkby has made the impressive number of well over a hundred recordings of all kinds, from sequences of Hildegarde of Bingen to madrigals of the Italian and English Renaissance, cantatas and oratorios of the Baroque, and works of Mozart and Haydn. Her most recent recordings include a second volume of George Frideric Handel opera arias for Hyperion, Bach wedding cantatas for Decca and Christmas music by Alessandro Scarlatti and J.S. Bach with London Baroque for BIS.

Emma Kirkby still prefers live concerts however, especially the pleasure of repeating programmes with colleagues; every occasion, every venue and every audience will combine to create something new from this wonderful repertoire. With her intelligence, her uniquely beautiful voice and her brilliant performing technique her concerts always become an unforgettable experience.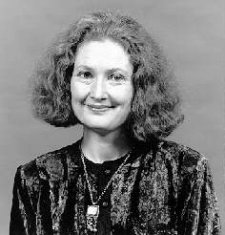 Source: Liner notes to Carus-Verlag CD 83.302 (Bach Cantatas BWV 82 & BWV 199, conducted by Goltz, 1999); Baker's Biographical Dictionary of 20th Century Classical Musicians (1997); Hazard Chase Website
Contributed by

Aryeh Oron (June 2001)
Emma Kirkby

: Short Biography | General Discussions
Recordings of Bach Cantatas & Other Vocal Works
Conductor
As
Works
Soprano
Soprano
Soprano
Soprano
Soprano
Soprano
Soprano
BWV 82, BWV 202, BWV 210, BWV 211, BWV 212, BWV 508, BWV 509
Soprano
Arias from

BWV 61, BWV 147a [w/ London Baroque]
G.F. Handel: Cantata Armida Abbandonata, HWV 105
Soprano
Soprano
Soprano
BWV 4, BWV 12, BWV 18, BWV 21, BWV 61, BWV 106, BWV 131, BWV 161, BWV 172, BWV 182, BWV 196
Anna Szostak
Soprano
Soprano
Soprano
Links to other Sites
Emma Kirkby - Soprano (Rayfield Artists)
Emma Kirkby, soprano (Da-Capo Records)
Emma Kirkby - Her Complete Discography
Emma Kirkby - soprano (Hyperion)
Discographies for Emma Kirkby & the Consort of Musicke
Raphi's Serious Singers List: Emma Kirbky
International Series: Kirkby / Freiburger Barockorchester
King's Music: Emma Kirkby
Magellan's Log: Emma Kirkby: TGCEKAS
Emma Kirkby (Houston Early Music)
Decca Music Group: Emma Kirkby
Esterhazy Chamber Choir: Interview with Emma Kirkby
25th London Handel Festival 2002: Biography: Emma Kirkby soprano