Born: June 25, 1897 - Leipzig, Germany
Died: December 8, 1956 - Jacksonville, Florida, USA
The German-born American pianist pedagogue, and composer, Hans Barth, studied, when still a child, on scholarship at the Leipzig Conservatory with Carl Reinecke. In 1907 he was taken to the USA and in 1908 he made his New York recital debut. In 1912 he became a naturalized American citizen.

Hans Barth's meeting with Ferruccio Busoni inspired him to experiment with new scales; with George Weitz, he perfected a portable quarter tone piano (1928). He toured the USA and Europe playing piano, quarter tone piano, and harpsichord. He served as director of the Institute of Musical An in Yonkers and of the National School for Musical Culture in New York. He also taught at the Mannes School in New York and, from 1948, at the Jacksonville College of Music in Florida.
Works
Operetta:
Miragia (1938)

Orchestral:
Piano Concerto (1928)
Concerto for Quarter Tone Piano and Quarter Tone Strings (1930)
Concerto for Quarter Tone Piano and Strings (Philadelphia, March 28, 1930, composer soloist, Leopold Stokowski conducting)
Drama Symphony (1940)
Prince of Peace, symhony (1940)
10 Études for Quarter Tone Piano and Orchestra (1942-1944)

Chamber:
Quintet for Quarter Tone Piano and Strings (1930)
Suite for Brass, Timpani, and Quarter Tone Strings (1930)

Piano:
2 sonatas (1929, 1932)
2 suites (1938, 1941)

Vocal:
Numerous songs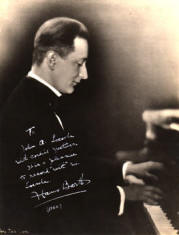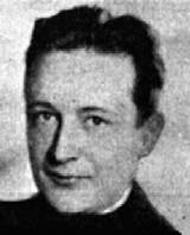 Source: Bakerís Biographical Dictionary of 20th Century Classical Musicians (1997)
Contributed by

Aryeh Oron (June 2007)