Born: October 15, 1862 - Buchwa1d, near Liebau, Silesia
Died: February 13, 1930 - Berlin, Germany
The German pianist, composer and pedagogue, Conrad [Konrad] Amsorge, studied at the Leipzig Conservatoire from 1880 to 1882, lived in Weimar from 1883 to 1885, and was a pupil of Franz Liszt there from 1885 to 1886.

Subsequently, Conrad Amsorge undertook numerous concert tours throughout Europe. After touring in America, he returned to Weimar in 1893. In 1895 he went to Berlin and taught the piano at the Klindworth-Scharwenka Conservatoire from 1898 to 1903. From 1920 he directed master-classes at the Deutschen Akademie für Musik und Darstellende Kunst in Prague. In 1918 he received the appointment as the royal professor. He took a high rank among modem pianists. He composed a Requiem for male chorus and orchestra, several orchestral pieces, string sextet, 2 string quartets, 3 sonatas and and solos for pianoforte and songs.
Works
Sonate für Klavier

(Nr.1) Op. 1
Traumbilder Op. 8
Acht Lieder für eine Singstimme und Clavier Op. 10
Sieben Gesänge für eine Singstimme mit Klavier Op. 11
Vigilien Op. 12
Quartett für zwei Violinen, Viola und Violoncello Op. 13
Fünf Gesänge Op. 14, ein Cyclus in 4 Gesängen
Fünf Lieder Op. 15
Weidenwald. Umdichtung von Stefan George nach Dante Gabriel
Rossetti, für eine Singstimme und Klavier Op. 16
Fünf Lieder Op. 17
Erntelieder, nach einem Gedicht von Franz Evers Op. 18
Urworte und andere Gedichte von Goethe Op. 19
Sonate für Klavier (Nr. 2) Op. 21
Lieder und Gesänge für eine Singstimmen mit Begleitung des Pianoforte Op. 22
Sonate A-Dur für Pianoforte (Nr. 3) Op. 23
Sonate für Violoncello und Pianoforte (Nr. 4) Op. 24
Polnische Tänze für Klavier zu 2 Händen, frei bearb. von Conrad Ansorge
Toccata, Adagio und Fuge von Johann Sebastian Bach. Für Klavier übertragen von Conrad Ansorge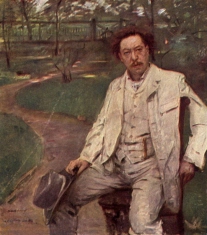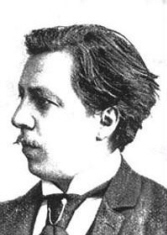 Source: Grove's Dictionary of Music and Musicians (1952 Edition); German Wikipedia Website, English translation by Aryeh Oron (June 2007)
Contributed by

Aryeh Oron (June 2007)